Here's a a little landscape that will delight you if you are a fan of snowy winter landscapes! I decided to paint a barn owl floating over the snow in the half light, with a log cabin snug and warm among the snow covered fir trees. It would make a nice Christmas card or gift.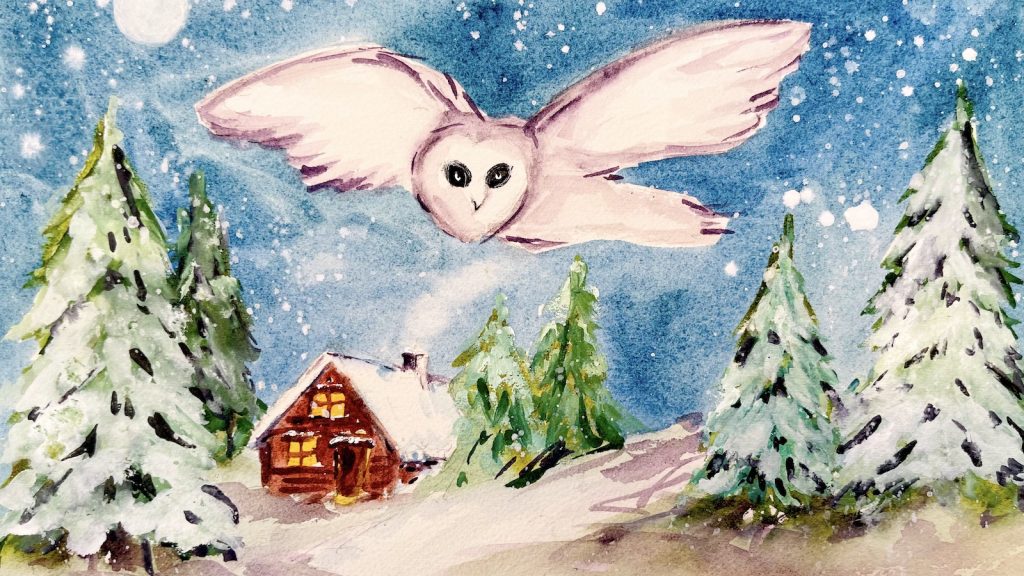 I painted this picture on a sheet of Arches 140lb cold pressed watercolor paper, cut to 9 x 12 inches. I stretched the paper first to make sure it stayed flat, but it's not vital.
How to Paint the Barn Owl and Snowy Winter Scene Watercolor Painting
I decided to use my Daniel Smith Primatek colors. I have the little set of six shown below, which offers all the colors you need in a painting with the exception of a yellow, so I added Quinacridone Gold to those in the set. I didn't use the red.
How to Paint the Barn Owl and Snowy Winter Scene Watercolor Painting.
First of all I sketched the design pencil. If you would like to download my sketch, you will find it here. All the sketches are free of charge and you don't need to enter any credit card details, but you do need to set up an account with us and then you can take as many sketches as often as you like.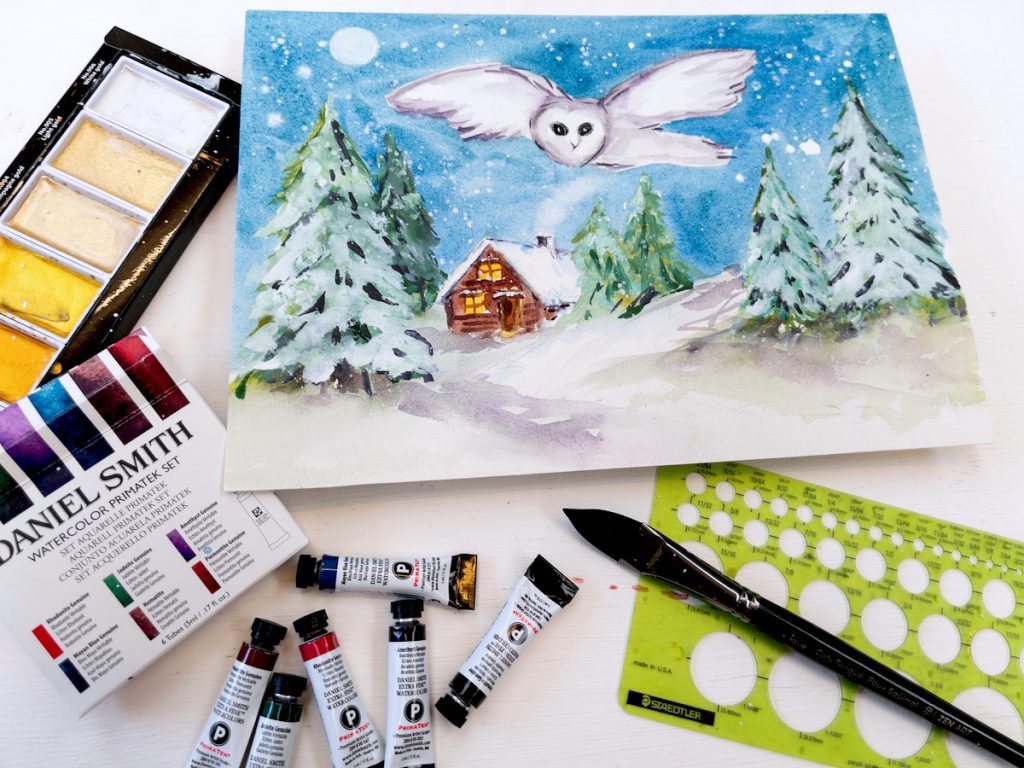 The second step was to paint in the sky, which I did with a loose variegated wash of Mayan Blue and a dash of Cobalt Blue. I just painted round the trees, the owl and the other features, not worrying about accuracy.
Next I mixed Quinacridone Gold with Mayan Blue to make a rich green and dropped in a variegated wash for the trees.
The owl was painted in dilute Amethyst Genuine, which gives a lovely soft shadow color.
The cottage was painted in Piemontite Genuine, perfect for the warm color of the logs. I used a little cobalt for the shadows on the snow. I used Quinacridone Gold for the light in the windows.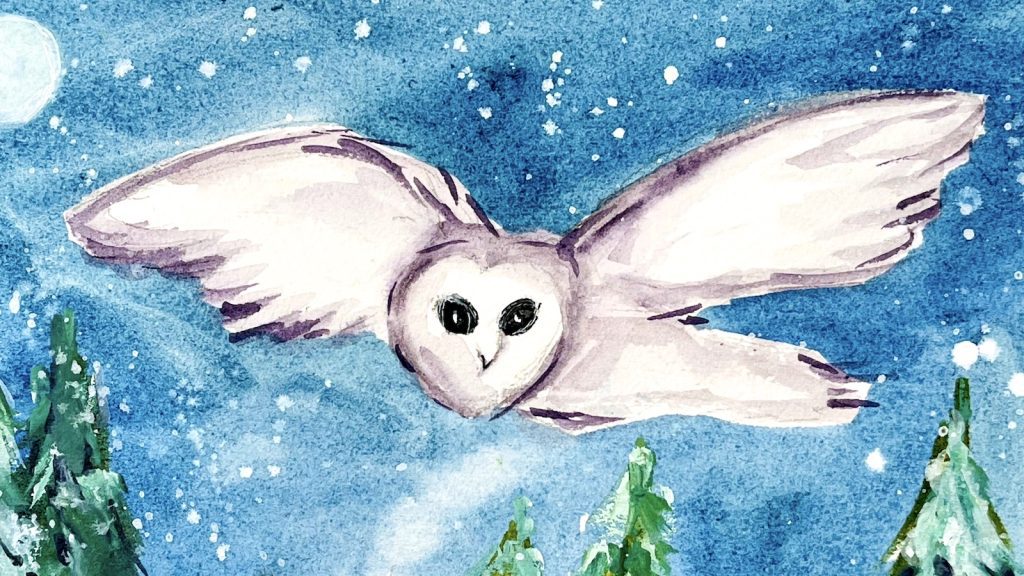 I used a template to make a circle to lift out the moon from the sky, and also lifted out some smoke from the cottage chimney.
Finally I painted the snow in white gouache, and dropped in some dark shadows using a mixture of Amethyst and Jadeite Genuine to give a really nice dark.
These paints are very nice to paint with, and very flexible in their intensity, so giving a wide range of applications with just these few colors.
Watch the video by clicking below: