Some days it's hard to raise a smile, let alone a chuckle!
But if you can manage to find a paintbrush and stir your stumps as they say in the navy, then you can get your mood to lift and you might even laugh out loud!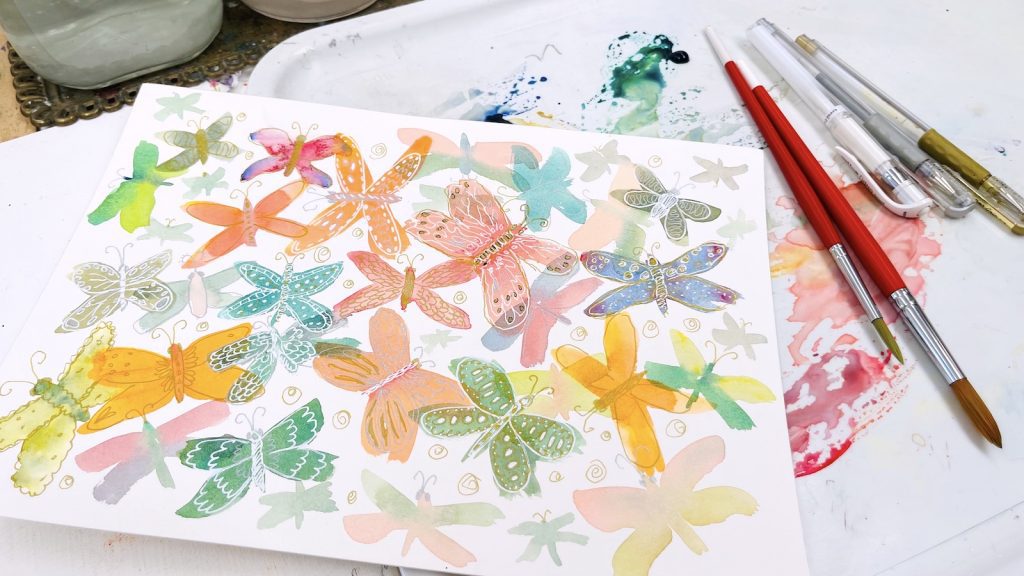 These pretty butterflies with their simple embroidery-styled embellishments are just the ticket!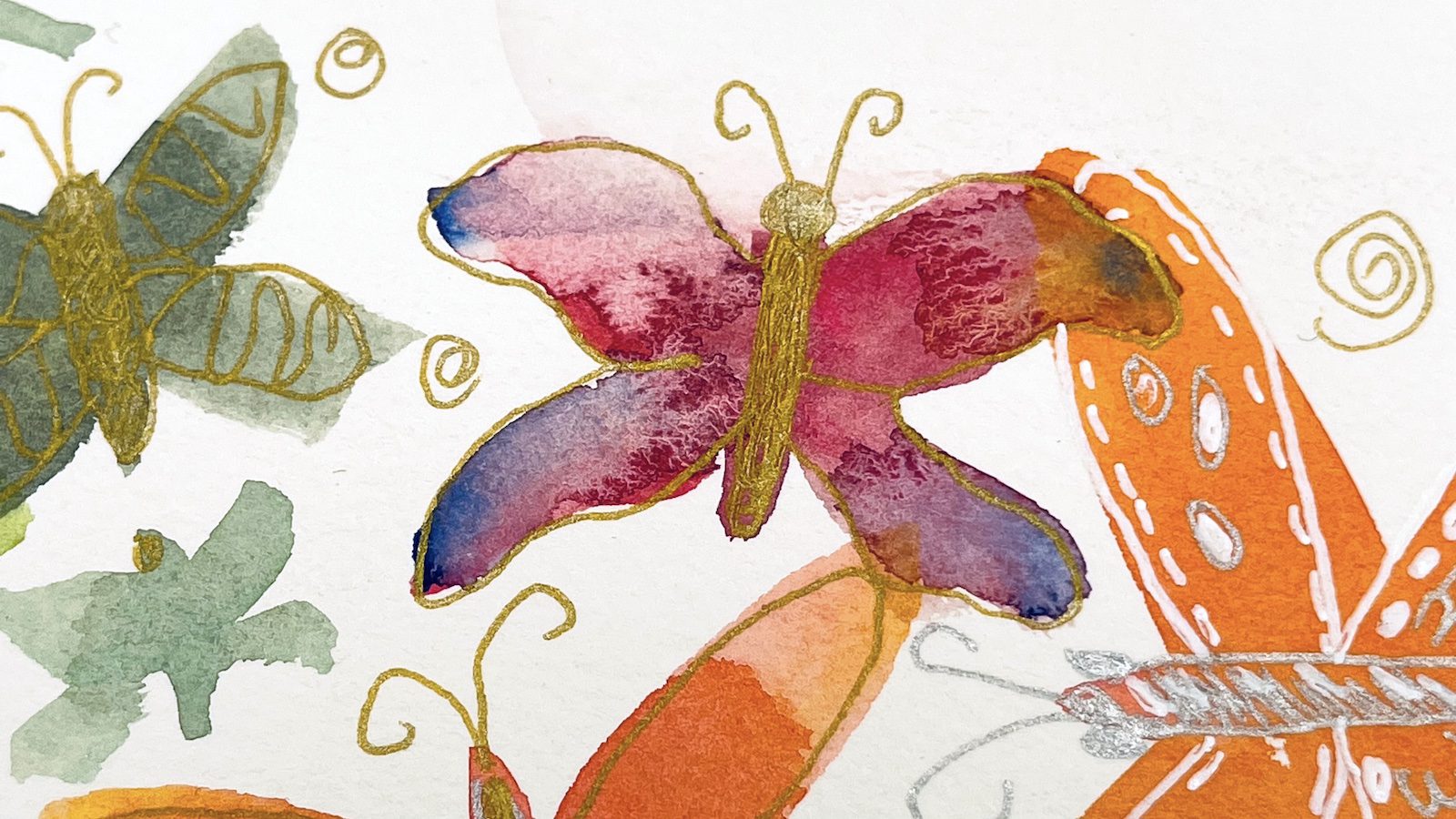 The great thing about these butterflies – or dragonflies – is that they are unbelievably easy! Use any paint you like, any paper you have on hand and any brush at all, and in a few minutes you will have created a unique work of art!
What paper to use
I used my Etchr block of 100% cellulose hot-pressed 140lb paper for this one. Although Etchr describe it as hot pressed, this Chinese-made paper is not smooth at all, and works fine with loose watercolor and pen.
But any paper will do for this exercise, including a good quality sketch paper such as that made by Strathmore. Honestly though I wouldn't use Arches paper unless I was going to turn it into a masterpiece!
Materials
For paints you need three tubes – one blue, one yellow and one red. I used Ultramarine Blue, Permanent Rose and Transparent Yellow, plus one random choice which I picked eenie meenie minie mo from my drawer of tubes. My favorite student quality paint is still Winsor and Newton Cotman, which you can rely upon to deliver quality at a reasonable price.
I insist that if you want to relax and paint loosely you need to use tube paint and when you watch the video you'll see why.
So you also need a large white plate or preferably a big white tray to do your paint mixing on.
I used a large round brush, a size 11 Golden Nylon from Drawell.
And for the embellishments, a set of gel pens from Sigma in gold, silver and white.
So, let's get started. Here's the video to watch, relax and imagine a sunny day in June…
Other papers you might be interested in
Shopping for your stash!
If you click on one of our links it will take you to our store and we receive a small commission at no cost to you when you purchase. Or go direct to https://www.amazon.com/shop/dianeantonestudio to see my storefront.
Other videos you might like