If you've always hesitated over painting chickens, why not give these super-easy hens a whirl? Starting with nothing more than a watermelon slice shape, you can add the details that make the chicken a hen.
When you read a book or watch a video on beginning watercolor the advice given is often "do NOT use white or black in your watercolor work." I disagree with that, as I truly don't believe in rules, and I am going to show you when and why that advice does not always apply.
I start this video with a color mixing demo of how to make your own A. Gallo colors – Notturno, Indanthrone Blue and Harbor Blue are lovely Gallo colors that you can mimic if you follow my instructions. Easier than you think, and if you don't want to lash out on new paints, an ideal solution.
Materials for this painting
I am painting on a piece of 100% cellulose 140lb cold pressed Bockingford paper, and I am using a Drawell round brush. Bockingford is ideal for practice work as it is a fraction of the price of Arches. It is also easier to use than Arches when you are a beginner, as your mistakes can be lifted out much more easily than on the absorbent an unforgiving Arches surface.
All you need for this little painting is four colors of paint. All of them are in your basic set of paints if you have more than 12 colors! Alizarin Crimson, Cobalt Blue, Olive Green and Lamp Black. Or you could use Permanent Rose, Ultramarine and Sap Green along with the Black. See my recommendation below for a Winsor and Newton Cotman set of 24 colors which will set you up for a great start in watercolor painting.
Starting with nothing more than a watermelon slice shape …
Come and join me for this calm and relaxing tutorial narrated in real-time with the sounds of our smallholding in the background, and without music and find out how to use black in watercolor!
Free Sketches of Three Whimsical Hens and a Surprise
If you want to download my free sketch for this painting click here
My Supplies
I have two main sources of general supplies – Amazon and Jacksons Art. Jacksons are in the UK but their prices are so good it's worth paying their nominal fee for worldwide shipping. For your first order using our link you will get 10% discount on top of the normal discounted prices they offer. They also have other interesting features, such as expert-written guides to materials and techniques, an annual competition with a valuable prize, free shipping in the UK for over £75 orders, and very reasonable rates for international orders. Click on the image below to find out more.
Paints from Jacksons
I use mostly Winsor and Newton paints, Professional quality. Cotman are also fine for beginners. I recently acquired a Signature 2 set of A. Gallo paints which Jackson's now stock – see below.
Other materials from Jacksons – click on image to go there!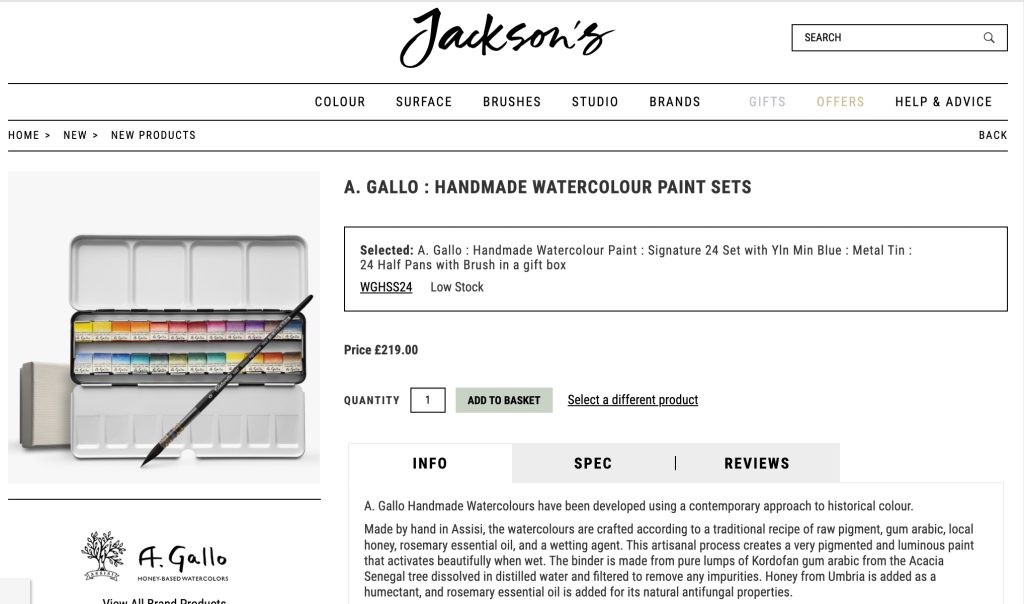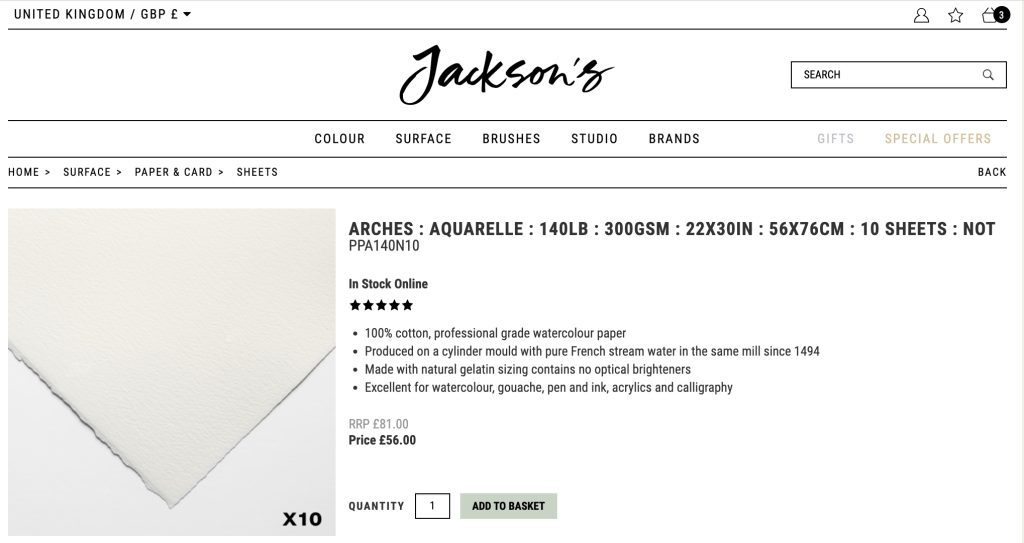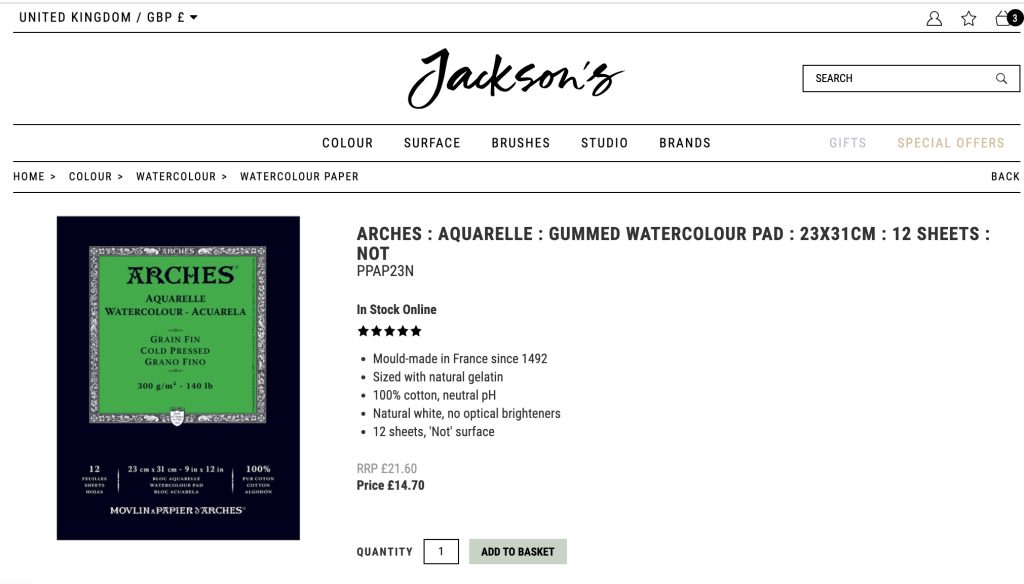 I also use Amazon for a lot of my supplies
My brush was a Drawell size 14 Golden Round and size 3 Maestro round – both very good synthetic brush from Drawell in Japan. You can order them from Drawell by contacting Mr Maeyami direct. The prices are very reasonable and they ship worldwide at minimal cost.
You might also like …